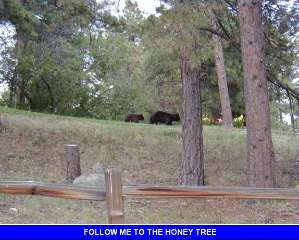 Name
Bob Krus
Phone
303 838 3000
Mobile
303 902 4948
Fax
866 764 6660
Address
27132 Main St, Ste. 200
City
Conifer CO 80433
Country
US

My Background.
I could post a long resume talking about how wonderful I am like many realtors do, but I don't believe your best interests are served by talking about me. Chances are, you're concerned about what I can do for you, not a lot of boasting about me so I'll just focus on what I do & how I can help you. If you still want the boasting, check out my Testimonials page and see what my past clients have to say about me.
Different by design.
Keller Williams Is A Different Kind Of Real Estate Company. Our belief system fosters a culture of success for Keller Williams agents and their customers. It is represented by the abbreviation, WI4C2T'S:
Win-Win - or No Deal
Integrity - Do the Right Thing
Commitment - in All Things
Communication - Seek 1st to Understand
Creativity - Ideas B4 Results
Customers - Always Come 1st
Teamwork - Together Everyone Achieves More
Trust - Begins with Honesty
Success - Results through People
WI4C2T'S is more than a marketing slogan, it's a way of life. As a Keller Williams client you can take comfort in the assurance that we live it every day.
A Different Kind Of Realtor.
I'm different from other Realtors in several ways. First, I will never try to sell you something you don't need or want. In this modern, fast-paced world there are always plenty of folks who need or want to buy or sell property. In order for my business to be successful, I only need for those folks to call me instead of some other Realtor. When I call you, I'm not trying to convince you to move. Of course, I'll be happy to help if that's what you want, but if not, perhaps you know of someone who may be interested in the services I provide.

I strive to operate my business on the 'Referrals Only' business model. I devote myself to serving the needs of my clients and doing it so well that they would not think of using another realtor. I believe that if I give folks more than they expect, they can be confident that I will do the same for their friends and family. This way they can feel good about recommending me when they know of someone who can benefit from my services, and be assured that I won't let them down.
A referral-based business allows me to spend my time honing my real estate skills, staying abreast of market conditions and serving the needs of my clients rather than constantly searching for business like most of my competition are forced to do. Do you know someone I can help?
Education and Information.
Well informed buyers and sellers are more likely to make sound real estate decisions. This is why I've put a lot of effort into building the best website I can, with information about many different aspects of the real estate buying and selling process. Of course, real estate is a complex subject and no website can cover every possible situation that might arise, so if you have questions that are not addressed here, be sure to ask me. If I don't know the answer, I'll do my best to find it for you.